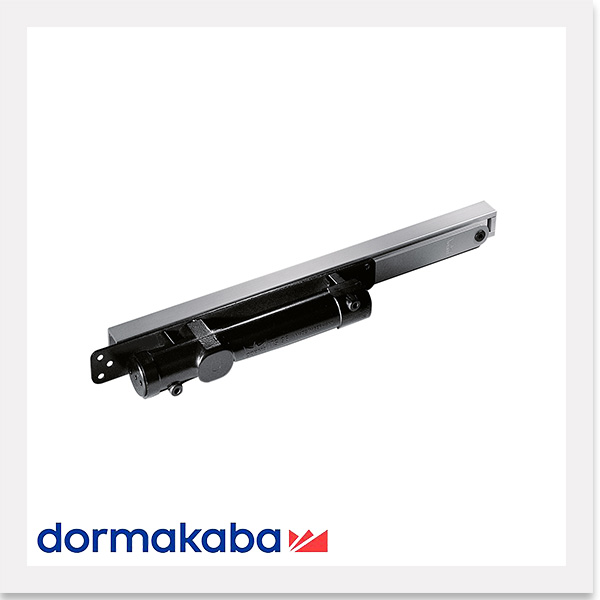 DORMA ITS96 Series
The ITS96 series offers the optimum solution for applications requiring concealed door controls. It is suited for virtually any door and frame combination in a variety of leaf thicknesses and configurations.
Rapid decrease in opening force makes doors easy to open
Efficient cam and roller design
Non-handed
Adjustable spring force size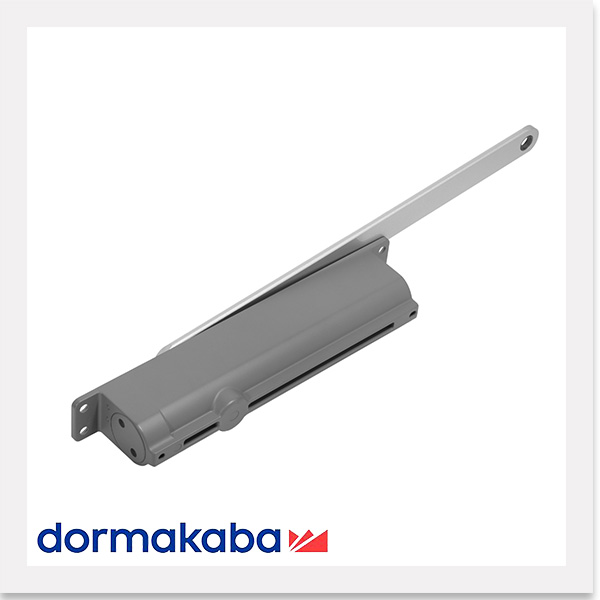 ITS 915
ITS 915 Cam-action door closer is designed and manufactured to high quality standards to meet the growing demand for an economical solution of high performance concealed overhead door closer with standard features.
dormakaba Easy Open technology
Optional hold-open
Identical mounting position for both size 3 and 4
Easy adjustment of two closing speeds
Fire tested in accordance to EN1154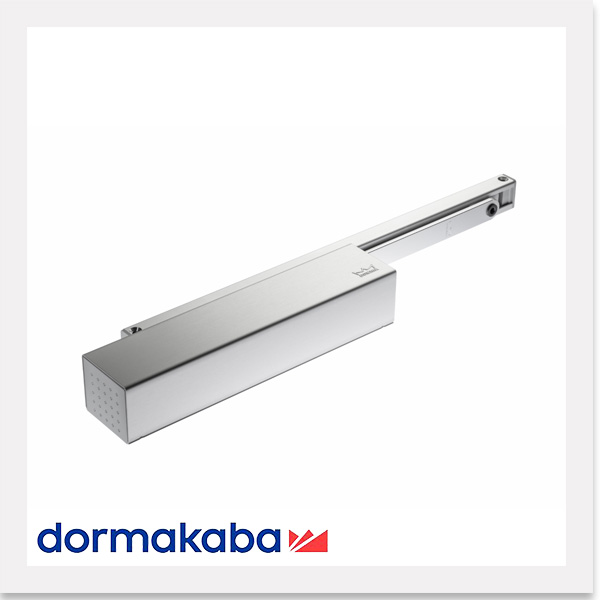 TS 93
The TS 93 cam action door closer system provides a high-quality architectural solution for all project application requirements. The proven dormakaba technology featuring the heart-shaped cam ensures exceptional ease of opening.
Perfect solution for all applications
Door widths up to 1250 mm / 1600 mm
For single- and double-leaf doors
Suitable for all fixing positions
Modular system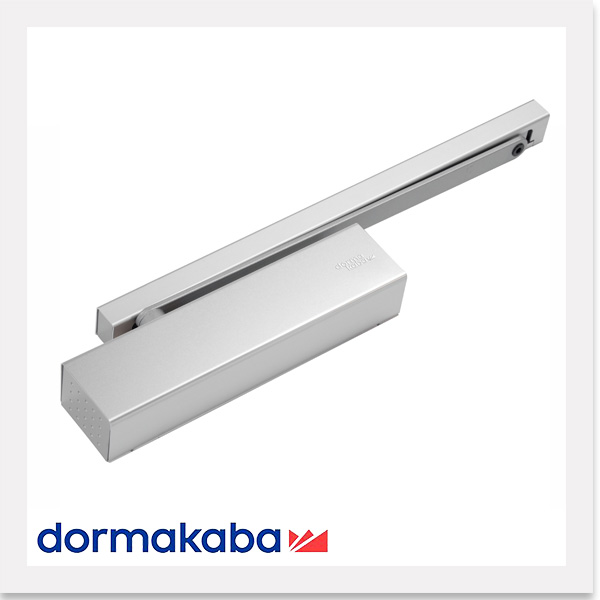 TS 92/91
Designed especially for interior applications, TS 92 and TS 91 door closers in Contur design offer excellent ease of use due to their linear drive mechanism with the heart-shaped cam.
Certified manufacture to ISO 9001.
Especially for interior applications
Door widths up to 950 mm (TS 91) / 1100 mm (TS 92)
For single- and double-leaf doors
Easy installation
Quickly adjustable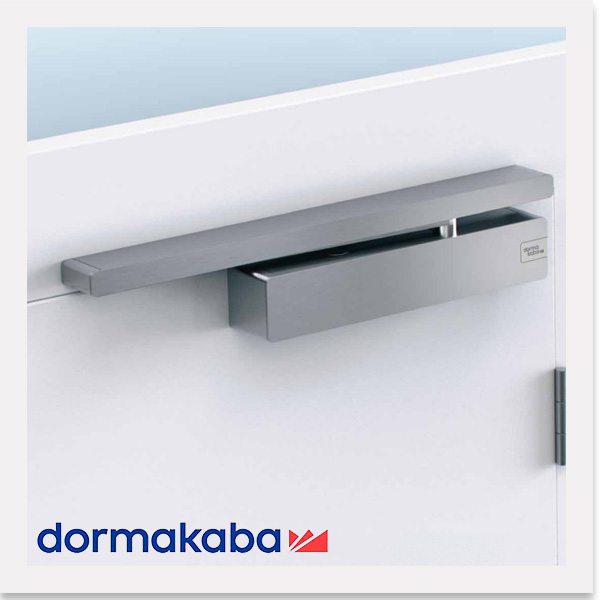 TS 98 XEA
Whether installed in personalised living spaces or modern work environments, the TS 98 XEA slide channel door closer meets the highest standards in quality, comfort and design. Architects, design planners, contractors and builders benefit from the numerous advantages of a system perfected down to the smallest detail which is able to meet almost all project requirements.
One closer body for all four installation types, in the XEA design
Three different closing ranges 180°-15°, 15°-0°, 7°-0°
All settings can be made conveniently from the front
For door leaf widths of up to 1.400 mm
Standard backcheck and delayed closing in all four installation types
XEA design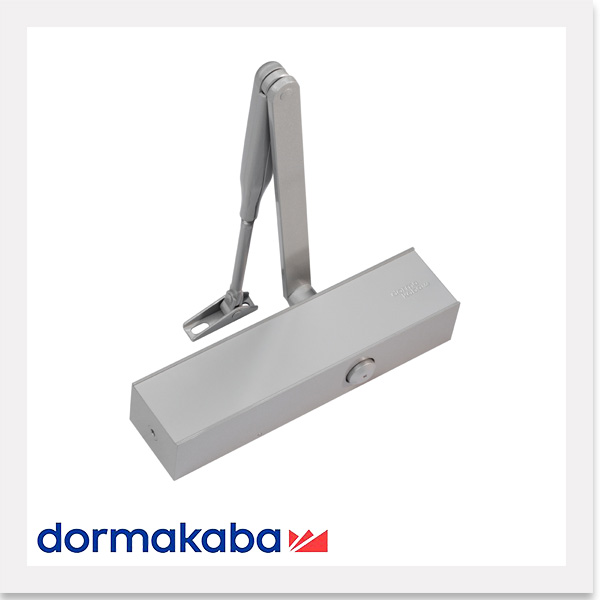 TS 83
Decades of experience have gone into the development of the dormakaba TS 83 door closer. The result is user convenience coupled with outstanding versatility. It can be adjusted to suit almost all types of door. The dormakaba TS 83 can even be supplied with additional anti-corrosion protection for exposed applications or aggressive conditions.
Certified manufacture to ISO 9001.
Perfect solution for almost any application
Door widths up to 1400 mm / 1600 mm
For single- and double-leaf doors
Easy installation
Anti-corrosion protection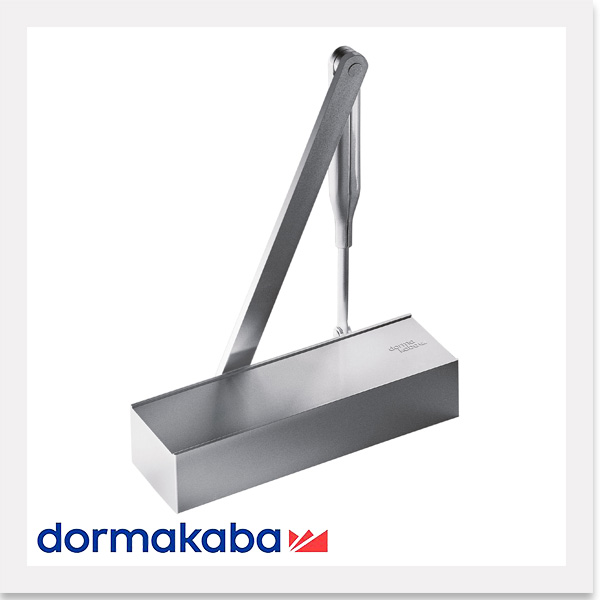 TS 72
The dormakaba TS 72 is the ideal multi-purpose door closer for all standard door designs and constructions. Without a backplate, it is particularly easy and quick to fix. The spring strength can be individually adapted to the door size by means of an adjusting screw.
Certified manufacture to ISO 9001.
One model for all standard doors
Door widths up to 1100 mm
For single- and double-leaf doors
Outstanding value for money
Compact construction with timeless design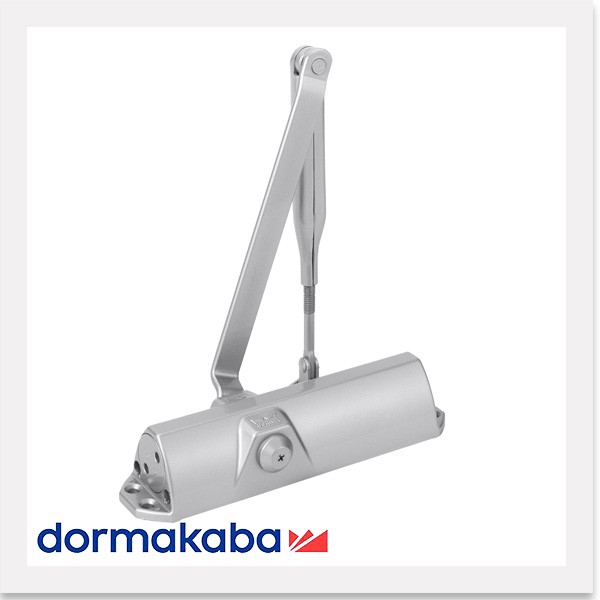 TS 68
dormakaba TS 68 door closer – the ideal low-cost solution for standard doors.
Non-handed
Suitable for standard, parallel arm and frame installation
Cover size EN 2, 3 and 4
Adjustable closing speed in two independent ranges
Optional hold-open function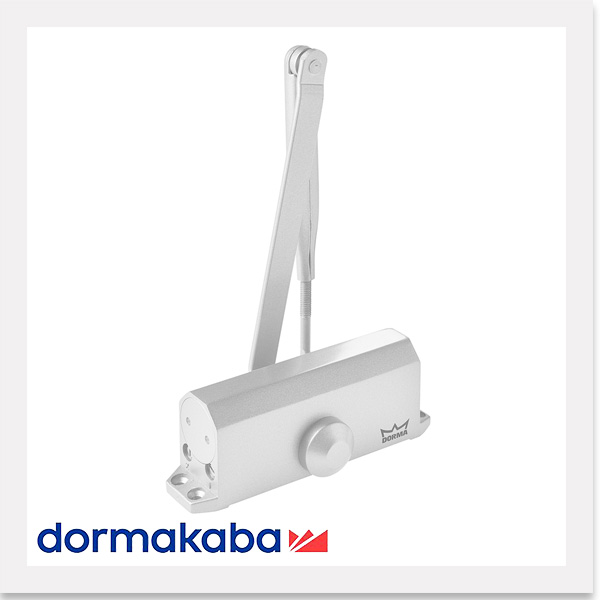 TS 77
The DORMA TS 77 is a basic entry level door closer in a classic yesteryear styled body. An ideal door closer for standard doors when an economical solution is required.
Choice of three strengths
Door widths up to 1100 mm
Non back check & back check models
Optional hold open function
Outstanding value for money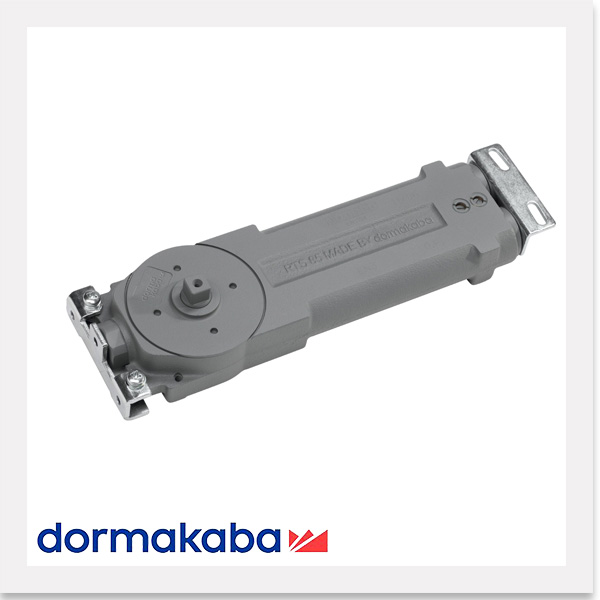 RTS 85
The DORMA RTS 85 transom concealed door closer offers a solution for installations where door control must be provided without disturbing the aesthetic appearance of the door. A complete line of accessories is available to accommodate virtually any door and frame configuration.
Certified manufacture to ISO 9001.
Door closer hidden in the door frame
Door widths up to 950 mm / 1100 mm / 1250 mm
For single and double action doors
One closer body for all types of fixing
Wide range of accessories for almost every configuration