DORMAKABA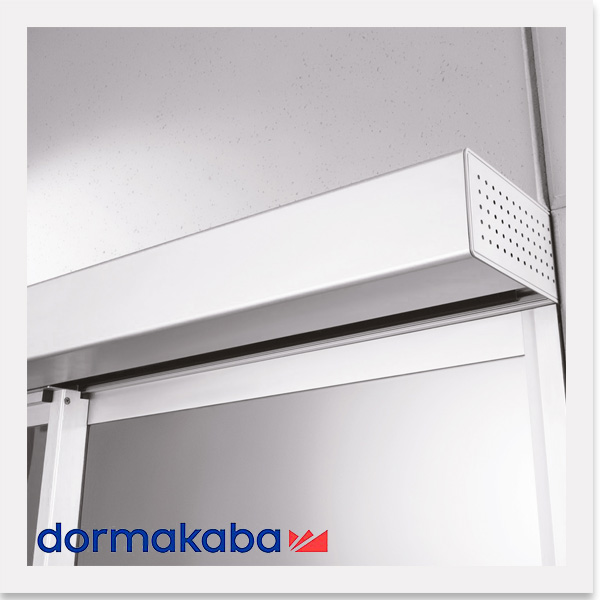 ES 200
Tested to 1 Million cycles the ES 200 is a modular sliding door operator available in various track heights. Additional modules and options facilitate made-to-measure solutions for automatic sliding doors. To ensure a high level of safety, the product is tested to EN 16005.
Programming directly at the control unit or via hand held terminal
Monitored battery back-up system for use on emergency escape routes
Up to 3000mm clear opening width
Single slide or bi-parting action
Door leaf weights up to 200kg (single) or 160kg (bi-parting per door leaf)
Sound-damping with replaceable track rail
Slimline Contur 100mm operator height (option for 150mm)
5 function program for Automatic, Partial Open, Exit Only, Permanent Open, Night/Bank operation
Electromechnical locking option for integrated concealed locking solutions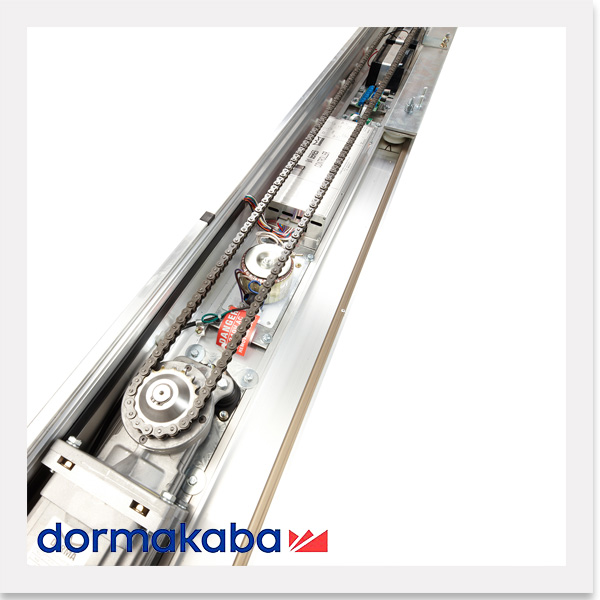 EL 301
dormakaba EL 301 is the benchmark for Australian automatic door operator combining a proven mechanical platform with next generation technology. The EL 301 is a robust performer that delivers infinite control, smoother function and sleeker lines, providing design possibilities that are limited only by the imagination. The EL 301 automatic operator is fully compliant to the N.C.C (BCA) and is tested to Australian Standard AS5007, 1 million cycle endurance testing clause 4.4.1.1. and main power fail test clause 4.4.2 by a NATA accredited facility.
Total door weight to 300 kg
Made In Australia
1 Million cycle AS5007 - endurance tested
Fully Integrated UPS system
Smart lock technology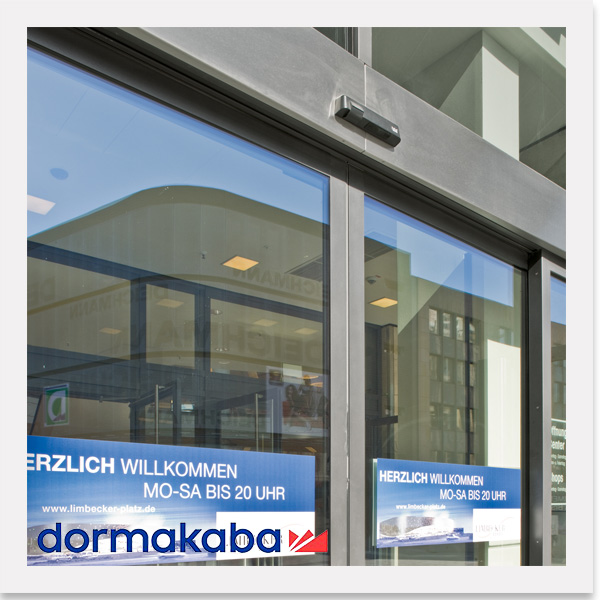 SST R
In the event of an emergency, door panels and sidelights with breakout function provide very large passage widths. In automatic mode, the breakout sliding door has the same functions as a standard sliding door. The standard frame profile system (R) is extremely rugged and stable.
Breakout hinges create full door width for throug passage
Approved for use in emergency exits and escape routes
In automatic mode, same function as a standard sliding door
The standard frame profile system (R) is extremely rugged and stable
For internal and external doorset applications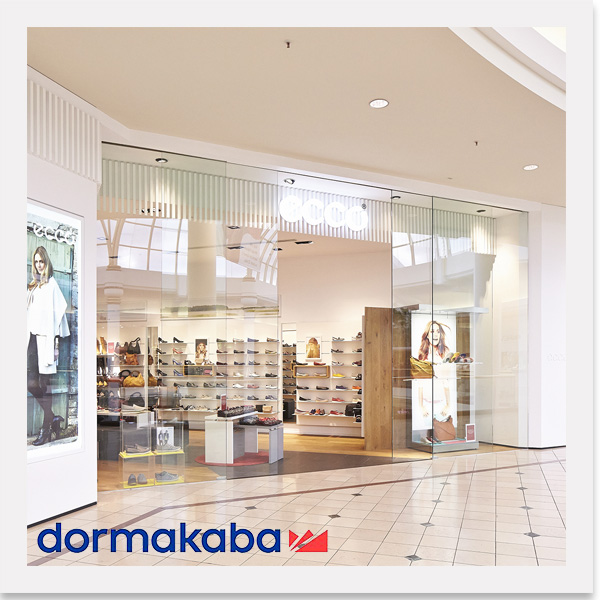 AL 501
The AL 501 is the ultimate heavy duty deluxe automatic door operator, engineered to accommodate the extremes of automatic door control. Its unique rubber mounted stainless steel tracking system and heavy duty cowl provide the ultimate in product longevity, load capacity (500kg Max.) and installation alternatives.
Made in Australia
High Security Locking
Heavy Duty & Robust
Purpose Designed Motor
Fully Integrated UPS system
State-of-the-Art Electronics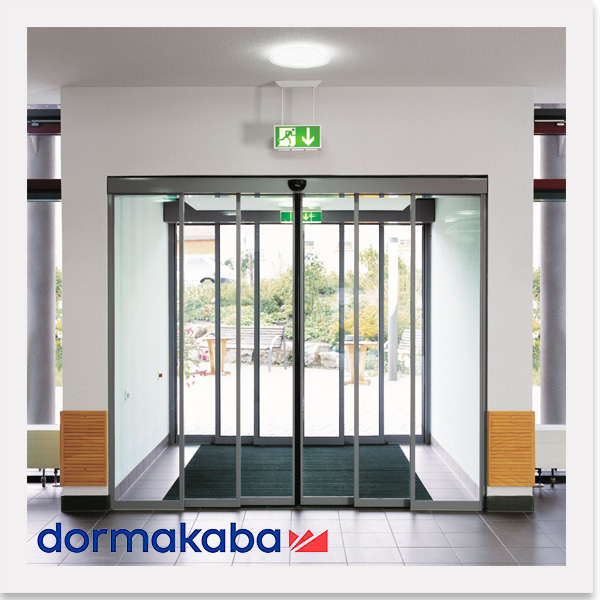 TST FLEX Fine
Consists of a modern fine-framed profile with a telescopic mechanism combined with the dormakaba ES 200 Automatic Sliding Door Operator to form a complete visually appealing door system designed to achieve the maximum passage width in an opening. Offering high user convenience and easy accessibility, the TST FLEX telescopic sliding door system like the other doors from the FLEX range (FLEX, FLEX Green and FLEX SECURE) invokes an inviting atmosphere with a harmonious look.
High stability and torsional rigidity
Low k-value of frame due to double glazing
Excellent insulation features thanks to interlocking side seals and top and bottom seals
22mm glazing as standard
Fitted with dormakaba Prosecure activation and safety sensors
Monitored battery back-up system suitable for use on emergency escape routes
Lateral closing edge with rubber safety profile
Several locking options
Very flexible and adaptable to project requirements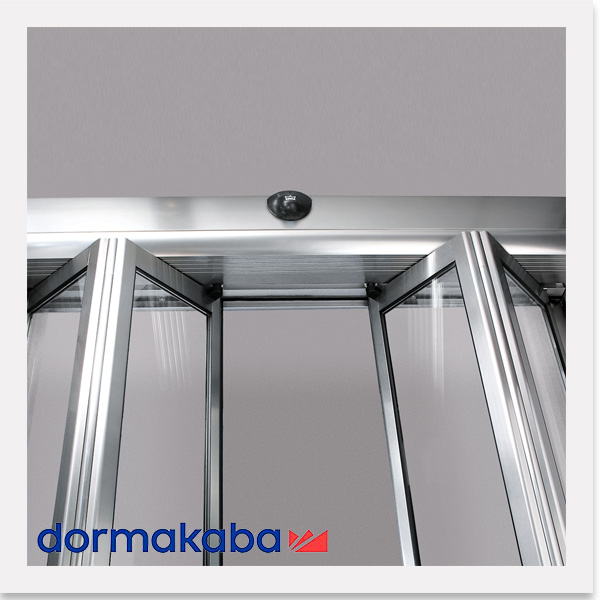 FFT Folding Door
When the door opens, both door panels fold simultaneously and swivel to the sides. This creates large passages although the overall system width is rather small. In addition, the hinges are of jam-free design and therefore especially safe.
Minimal space requirement when opened thanks to bi-folding door panels
Slender profiles allowing large glass surfaces
Sensitive force monitoring
Versions with or without floor-integrated guide rails
DIN 18650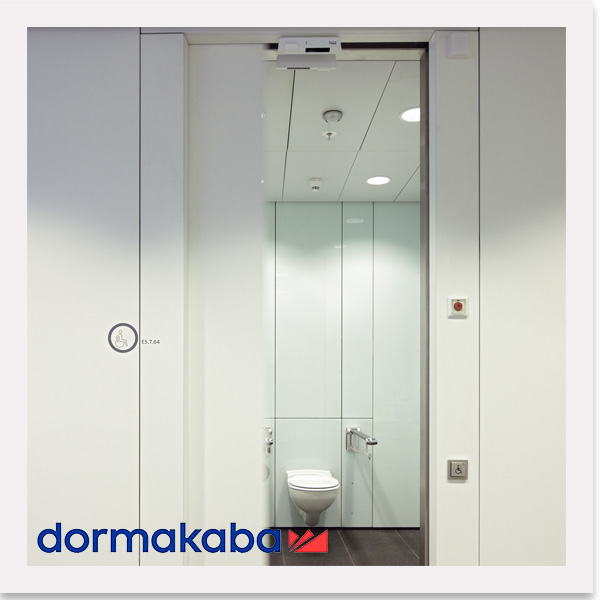 ES 400
The extremely low depth of the ES 400 operator for single- and double-panel sliding doors facilitates installation in non-standard door frames like for example in hospitals, operating theaters or the interior of buildings. Due to its simple and low-maintenance design, it guarantees easy handling and reliable operation as well as a long service life.
For single- and double-panel doors
The operator may be attached to the left or right side as required
Tested to DIN 18650 / EN 16005
Airlock function with up to three operators
Parameterization via PC or organizer
Push & Go function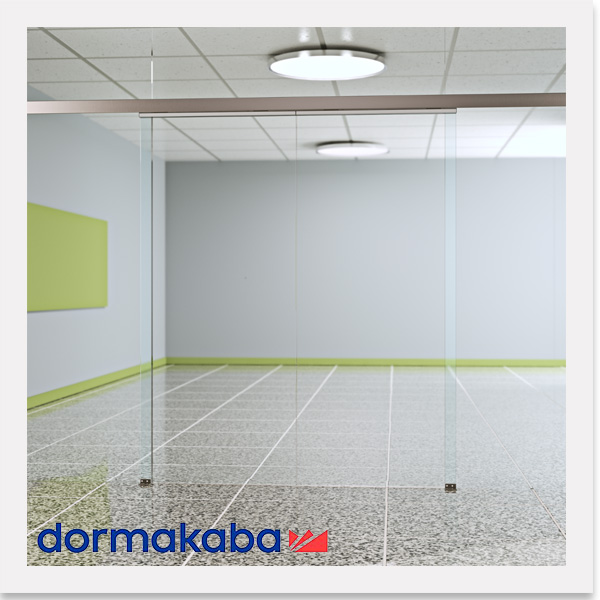 CS 80 MAGNEO
Outstanding user convenience and unique operational behaviour characterize the automatic sliding door operator CS 80 MAGNEO. The door is magnetically driven and therefore silent in operation. Additionally, the drive method allows for unparalleled levels of safety for the user.
The double-leaf version of the CS 80 MAGNEO is available in three standard sizes and is adjustable for passage widths from 1500 mm to 2250 mm.
Dimensions 62 / 75mm height, 63 mm depth
For particularly large opening widths
Max. door panel weight 80 kg (each door panel)
Simple installation, easy operation
Comfortable and barrier-free passage
Adjustable speeds and hold-open times