DORMAKABA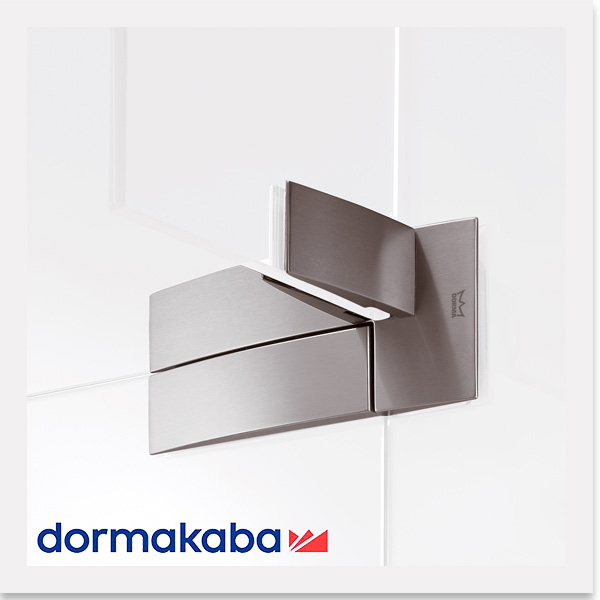 XL Patch Fittings
dormakaba offers one of the most comprehensive ranges of patch fittings available today, providing tempered glass assemblies that are technically sound and visually attractive. All dormakaba fittings are based on a modular system, consisting of a base unit, functional inserts, and clip-on covers in a wide range of finishes. Glass preparations are quick and easy. Quality materials and thorough workmanship guarantee a long service life and a reflection of excellence for years to come.
Broad range of options and configurations
Based on a modular system
Suitable for common glass thicknesses
Matching range of locks
Reliability built in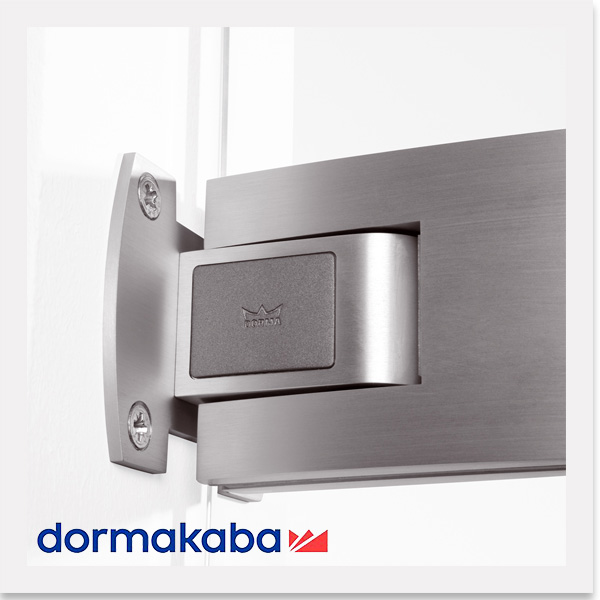 TENSOR
Double-action doors with TENSOR offer special comfort in an interplay between movement and tension. Especially when the door securely moves to your desired position via the hinges alone. The doors can easily be opened in both directions and always return to their closed position-–without any need for floor springs installed in the floor or door closers on the upper glass edge.
Secure closing thanks to integrated self-closing function
Whether it's renovation or re-planning: Flexible installation on the masonry, frame, glass
No need for a door frame
EASY STOP components are directly installed on the glass leaf to securely hold the glass double-action door and avoid stumbling blocks on the floor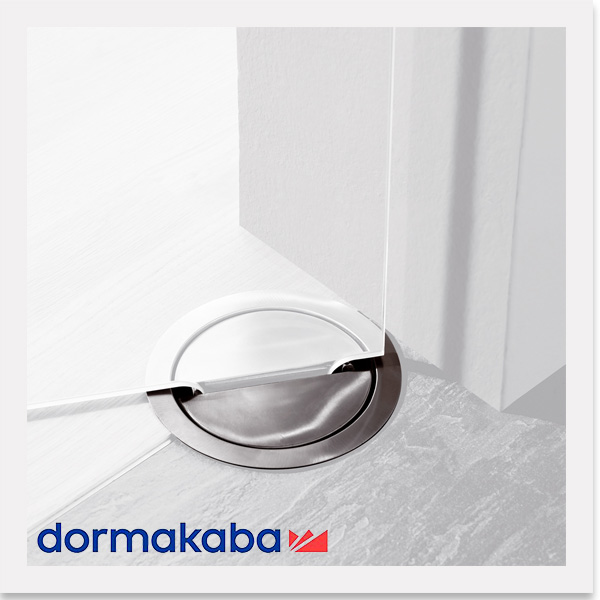 VISUR
All-glass double action doors without any visible fixings? Meet DORMA VISUR, a system patented for DORMA that secures double action glass doors without the need for any visually disruptive functional elements.
Invisible closing function
Max. door panel weight 85 kg
Discrete presence and easy integration
Unobtrusive design
Quality tested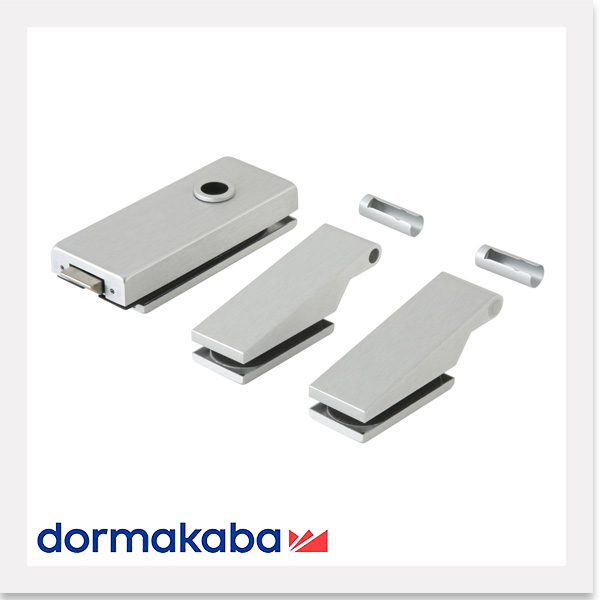 STUDIO Classic
An open atmosphere, even with a closed door. STUDIO Classic underscores the toughened glass door's spacious transparency with its linear, sleek design. You can underscore your personalized interior room design using the multifaceted portfolio of levers and surfaces.
High level of security and quality thanks to premium and robust lock technology
Easy and flexible to mount
Quiet closing due to noise-insulating materials
High level of personalization due to color and lock variety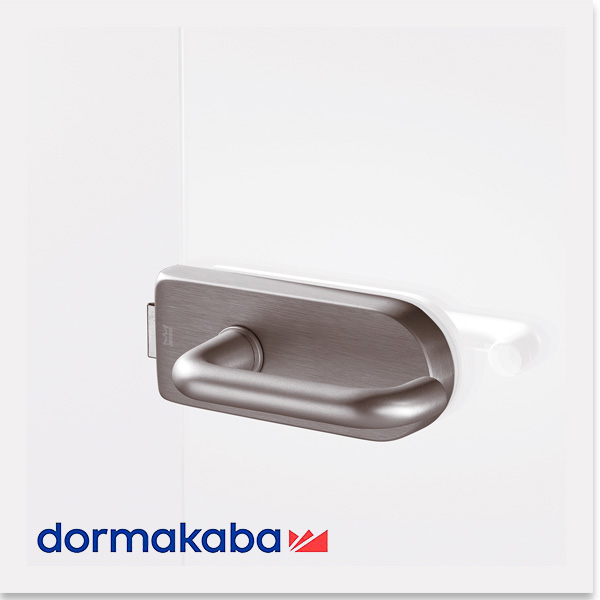 STUDIO Rondo
Thanks to their sleek, horizontal shape and elegant design, the STUDIO Rondo glass inner door fittings ideally accentuate the special character and transparency of glass doors. The various lever and surface variants offer ample design leeway in your rooms. Classic STUDIO Rondo has proven its worth multiple times in continuous use.
High level of security and quality thanks to premium and robust lock technology
Easy and flexible to mount
Quiet closing due to noise-insulating materials
High level of personalization due to color and lock variety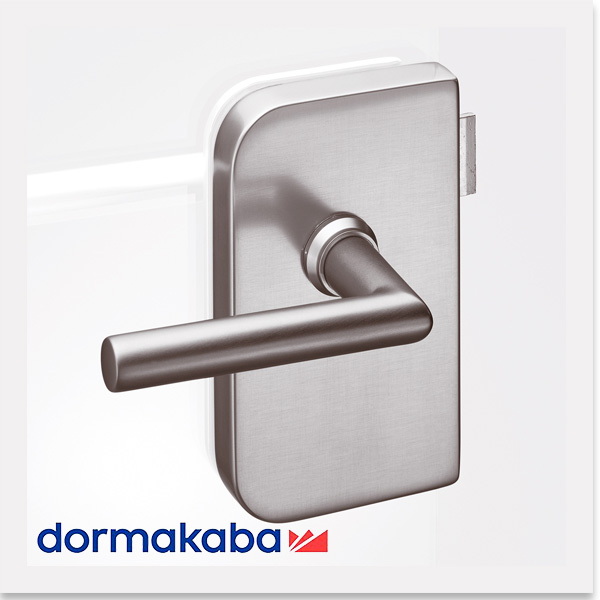 OFFICE Junior
Heavy duty usage in everyday life calls for durability. For many customers a good reason to choose O Junior for their project builds.
Maximum door weight 60 kg
Lock design, europrofile, warded, WC, KABA, or no lock
Design: 1- / 2-panel, side panel
Reliable under heavy use
Low-noise function (silent pattern)
Adjustable handle position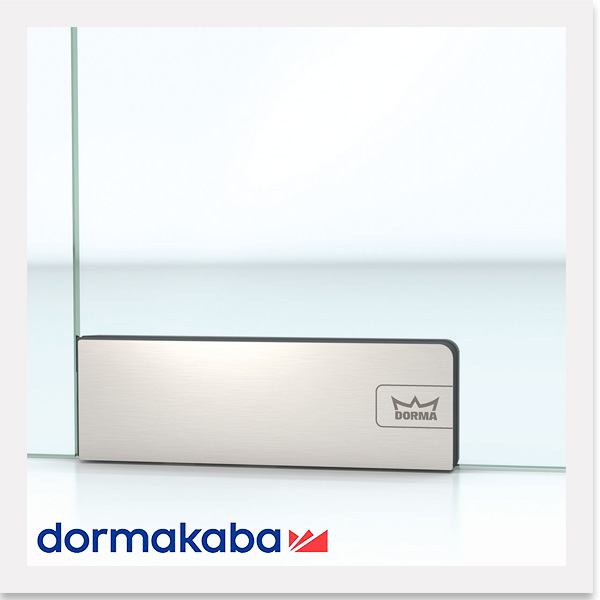 MUNDUS
Uniquely designed for tempered laminated glass doors and heavy, thick, or oversized glass doors, MUNDUS fittings are elegantly shaped with straight edges and rounded corners, made from high quality materials, and finished with precision.
Clean design, with no visible fasteners
Wide range of finishes and materials
Supports glass thickness ranging from 5/16" (8) to 7/8" (22)
Max. door panel weight of 440 lbs
Suitable for tempered laminated glass (TLG)
Adjustable and durable - over 1,000,000 test cycles
BEYOND
BEYOND, a secure, functional, unique and design-oriented system for swinging glass doors without jamming. The BEYOND revolving door's patented system with its pivot point positioned in the middle of the glass axle ensures safety. BEYOND opens up numerous opportunities to integrate frameless glass doors in toughened glass assemblies or wall openings. The option to choose between an elegant, continuous rotating rod and the short rod solution makes the technology "acceptable" for any room situation.
Secure, safe and functional
Continuous rotating rod does not jam
No need for a door frame
High level of transparency due to low metal fitting size
Flexible application for many different door situations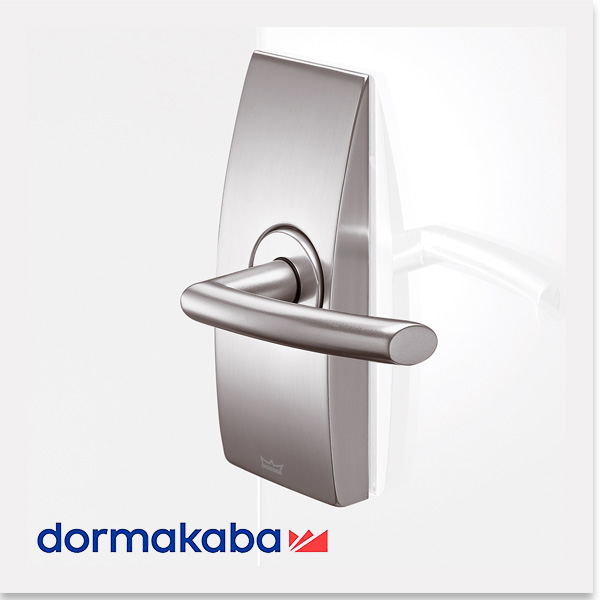 OFFICE Arcos
OFFICE Arcos door fittings with their perfectly-shaped, arched design and great system diversity are also captivating in the OFFICE variant, which has long proven its worth in frequently-used interior doors. Attractive design is combined with sophisticated functionality and robust technology.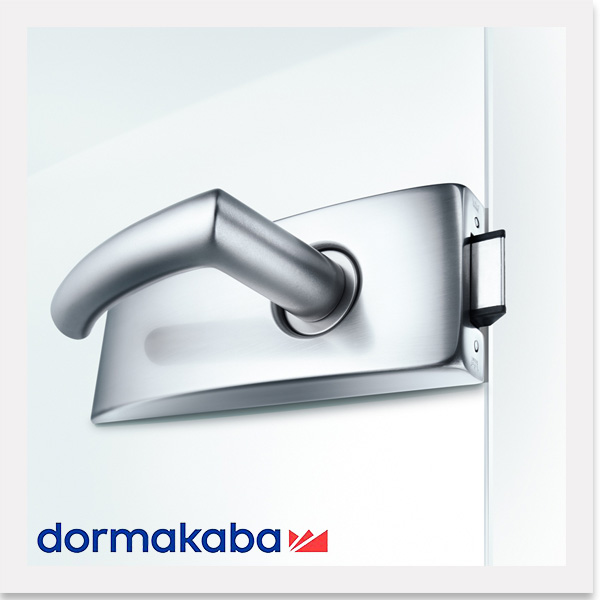 STUDIO Arcos
Attractive accents, elegant and stylishly produced. STUDIO Arcos provides space for ideas and purposefully emphasizes the features. No matter which surface design: The lock impresses due to its special arch form. When combined with the right Arcos door handle, its appearance becomes exceptionally impressive.
High level of security and quality thanks to premium and robust lock technology
Easy and flexible to mount
Quiet closing due to noise-insulating materials
High level of personalization due to color and lock variety
Patented design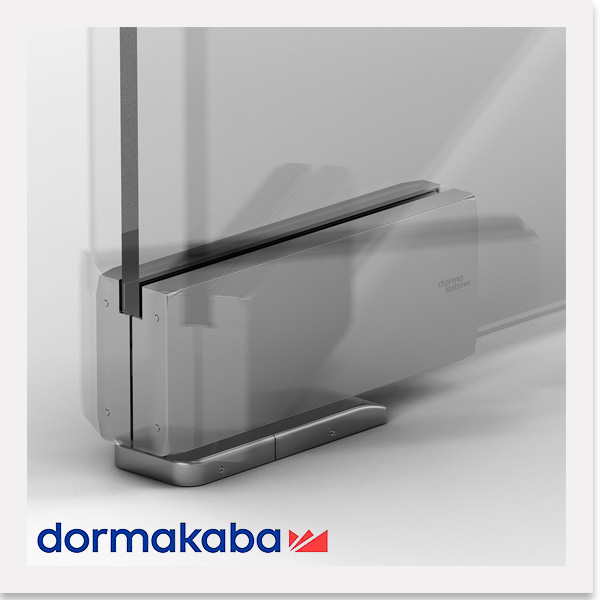 UNIVERSAL Motion
UNIVERSAL Motion shows real teamwork. The door always closes gently and thus ensures silence and constant temperature. A patch fitting with integrated selfclosing function is not just convenient but also efficient: The hydraulic technology proves its advantage without requiring a power supply and any visible mechanism. UNIVERSAL Motion is like a reliable employee with intrinsic values: the space-saving technology is integrated in the compact bottom patch fitting.
Eight reasons for the one.
Completely smart. In UNIVERSAL Motion, the door closing function is integrated in a compact, well-shaped unit. A subtly functional design.
Almost invisible. What looks like a patch fitting manages the closing of doors by itself. An additional floor spring is not required.
Clear savings. Less effort and cost-efficient. You need only two fittings for the self-closing swing door: UNIVERSAL Motion and PT 20.
Comfortable function. The door closes softly by itself. The hydraulic door movement is achieved simply in the fitting – without extra installation, without power supply.
Simple installation. UNIVERSAL Motion consists of very few parts. The glass door is clamped in the fitting. No prior changes to the floor are required.
For the existing building. Retrofitting is clearly simpler than before. The floor need not be sawn nor milled beforehand.
Simple positioning. The material and composition of the floor are not critical factors. You need to place only four vertical bores for the bottom pivot bearing.
Different surface finishes. The dormakaba colour palette creates systematic diversity. The colour spectrum corresponds to the standard UNIVERSAL fittings. A custom-made colour scheme as per RAL is also possible.
Simply matches the contemporary interior.