DORMAKABA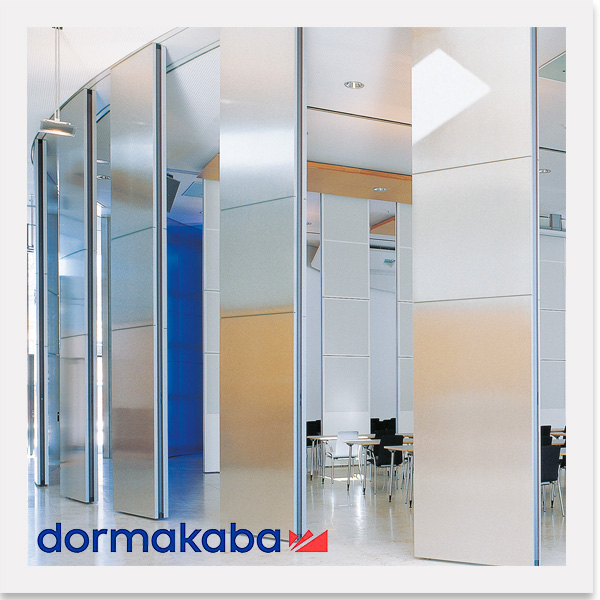 VARIFLEX MOVABLE WAL
Rooms of different types and usage can be divided, reduced in size, enlarged, have their proportions modified and thus be adapted on demand to the different number of people using them. From the small conference room to the large exhibition hall. This flexibility generates a special atmosphere, characterized by creative aesthetics and enhanced by a wide range of surface materials and finishes.
Conventional steel-aluminum construction
Wide range of models and options
Sound insulation up to Rw 60 dB
Element heights up to 14.5 m
Rugged, heavy-duty steel sheet constructions possible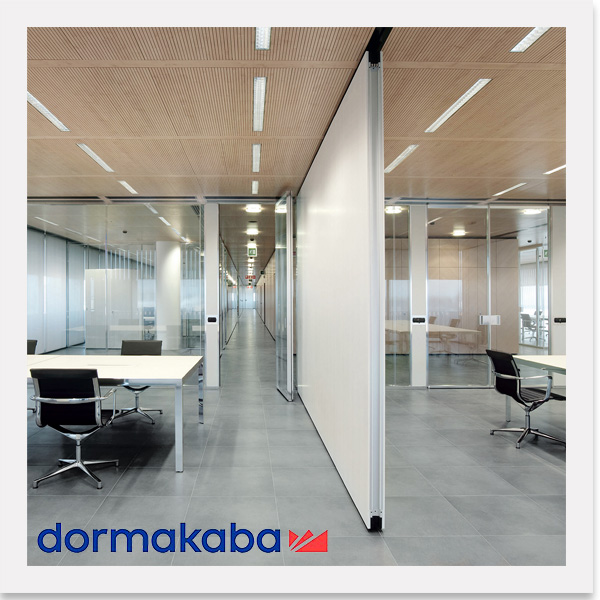 MOVEO
Offices, hotels, exhibitions and studios increasingly require flexible and efficient space utilization. There is a demand for intelligent solutions that enable a multifunctional and yet open-plan spatial configuration.
For this, the MOVEO and MOVEO Glass ranges offer partition systems that harmoniously combine transparent and sound-insulating room concepts.
High stability with low weights per unit area
ComforTronic® seal actator for enhanced convenience and greater safety
Sound insulation ratings up to Rw 55 dB
MOVEO Glass - full-face glazing
ComfortDrive - fully automatic version
Optional inboard acoustic surface