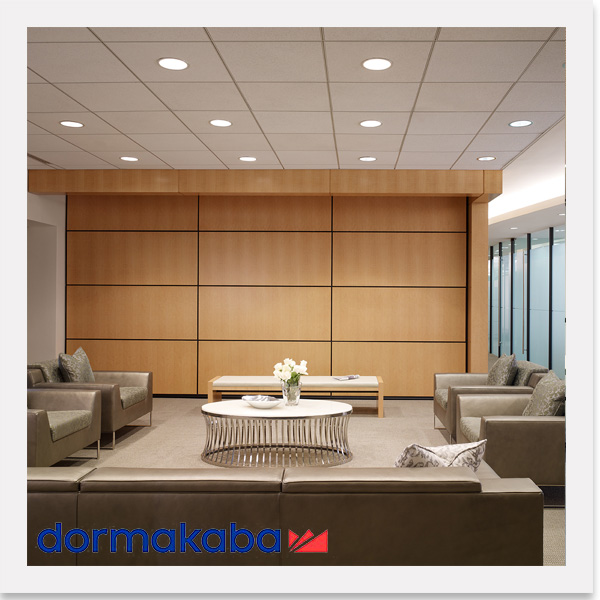 Skyfold
Skyfold® is the world leader in acoustic vertical retractable walls. Our wall systems are completely electric and provide superior acoustics. With a simple keypad operation, a room can be quickly and quietly reconfigured to provide the user with tremendous space flexibility. There is no longer any need for manual intervention to position the wall in order to change a room's configuration!
Over the year's architects have been relying on Skyfold's quick and easy space management solutions to reconfigure multifunctional rooms. Skyfold® has been used in corporate boardrooms, training facilities and convention centers. Specialty applications include school gymnasiums, and auditoriums with stepped or sloped floors.
dormakaba offers an exclusive range of Skyfold Acoustic Vertically Folding Operable Walls which provide a unique way to subdivide space. Skyfold custom built systems are completely automatic and retract into a ceiling cavity with a simple turnkey operation.
Acoustic walls that exceed industry standards
Space dividers that are self-retracting and made to measure
Decorative elements with distinctive, customisable design options